Online Portal for Providers
Feb 22, 2023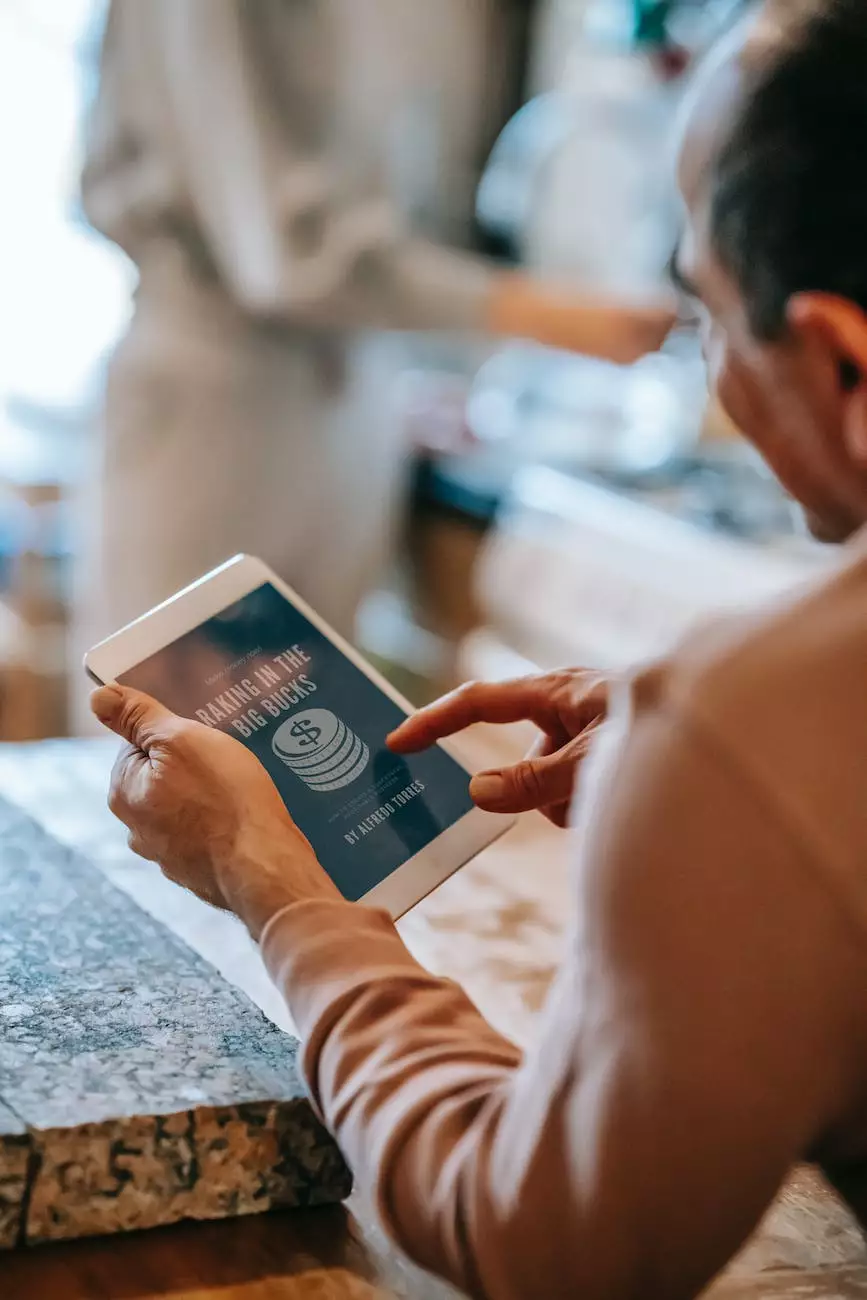 CTIP The Council for Trade and Investment Promotion - Business and Consumer Services
Welcome to the Online Portal for Providers, brought to you by CTIP The Council for Trade and Investment Promotion. As a leading organization in the field of trade and investment promotion, we understand the unique challenges faced by providers in today's competitive landscape. With our comprehensive range of business and consumer services, we are here to help you succeed and thrive in your respective industries.
Our Services
At CTIP, we offer a diverse portfolio of services tailored specifically to the needs of providers. Whether you are a small-scale business or a large enterprise, our expertise and experience can support you on various fronts, maximizing your potential for growth and success.
Trade Promotion
In the rapidly evolving global marketplace, our trade promotion services provide the necessary tools and strategies to expand your market reach and enhance your international presence. Through targeted marketing campaigns, market research, and networking opportunities, we help you identify potential partners, negotiate favorable deals, and establish strong business relationships across borders.
Investment Promotion
For providers seeking opportunities for expansion and development, our investment promotion services are designed to connect you with potential investors and facilitate the flow of capital. We assist in showcasing your strengths, highlighting investment prospects, and providing the necessary support to attract local and foreign investors.
Business Development
A well-rounded business strategy is crucial for any provider looking to stay ahead. Our business development services focus on equipping you with the knowledge and tools needed to optimize your operations, improve efficiency, and drive sustainable growth. From financial analysis and marketing strategies to product development and customer engagement, we work closely with you to enhance your competitive advantage and achieve long-term success.
Capacity Building
We believe in the power of continuous learning and skill enhancement. Through our capacity building initiatives, we provide training programs, workshops, and resources that equip providers with the knowledge and expertise needed to adapt to changing market dynamics. From leadership development and innovation to technology adoption and market trends, our aim is to empower you with the skills necessary to navigate challenges and seize opportunities.
Why Choose CTIP?
With numerous providers and competitors vying for attention, it is essential to partner with an organization that can deliver tangible results and drive your success. Here are a few reasons why CTIP stands out:
Expertise: With years of experience in trade and investment promotion, we possess in-depth knowledge of various industries and markets. Our team of experts understands the intricacies of provider services and can tailor our solutions to meet your specific requirements.
Network: CTIP has established a vast network of industry contacts, both domestically and internationally. Through our extensive connections, we can open doors to new opportunities, collaborations, and partnerships that can propel your business forward.
Comprehensive Approach: We believe in taking a holistic approach to provider services. Our services span multiple dimensions, assisting you in various aspects of your business, from promotion and marketing to development and capacity building.
Results-Oriented: Our primary objective is your success. We are dedicated to achieving measurable results and driving positive outcomes for our clients. Our strategies are tailored to your goals, ensuring that the solutions we provide align with your aspirations.
Customer-Centric: At CTIP, we prioritize our clients' needs and aspirations. We strive to build strong, long-term relationships based on trust, transparency, and open communication. Your satisfaction is at the core of everything we do.
Contact Us
If you are a provider looking to enhance your business prospects and drive growth, we encourage you to get in touch with our team at CTIP. Together, we can explore how our business and consumer services can support your goals and propel your success. Reach out to us today to learn more about our comprehensive range of services and start on a journey towards greater achievements.