LGBTQ Resources - NYC
Feb 6, 2018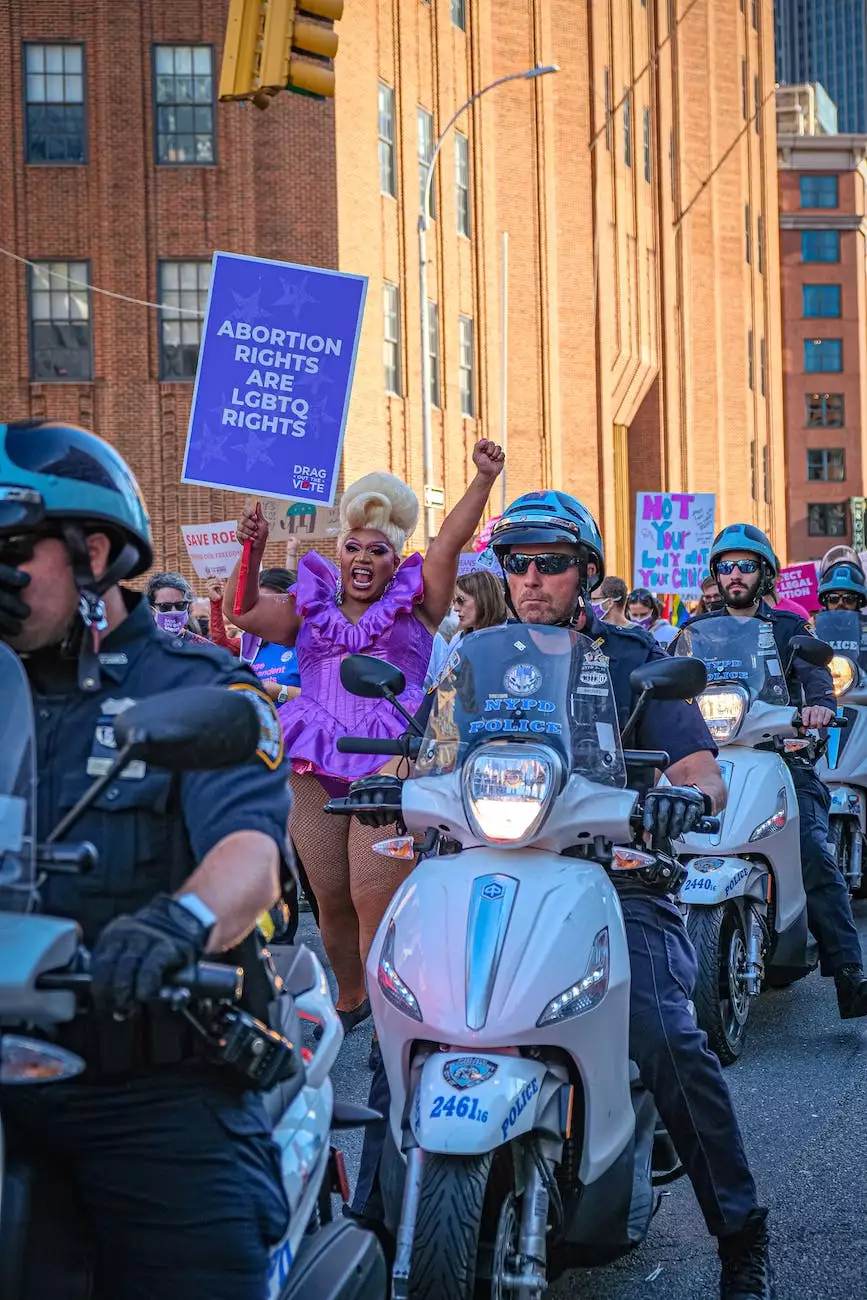 Introduction
Welcome to the LGBTQ Resources page, brought to you by CTIP - The Council for Trade and Investment Promotion. We are dedicated to supporting the LGBTQ community in NYC and strive to provide an inclusive and welcoming environment for everyone.
Local Organizations
NYC is home to a vibrant LGBTQ community, and there are numerous organizations that offer support and resources. Whether you're looking for social groups, advocacy organizations, or healthcare services, this city has it all.
1. LGBTQ Community Centers
Community centers play a crucial role in providing safe spaces for LGBTQ individuals. They offer various programs, support groups, counseling services, and educational resources. Some prominent LGBTQ community centers in NYC include:
The Lesbian, Gay, Bisexual & Transgender Community Center (The Center)
Callen-Lorde Community Health Center
Audre Lorde Project
2. LGBTQ Advocacy Organizations
Advocacy organizations are at the forefront of fighting for LGBTQ rights and equality. These organizations work tirelessly to promote inclusivity, raise awareness, and challenge discriminatory practices. Here are a few noteworthy advocacy organizations in NYC:
Human Rights Campaign - New York
Gay & Lesbian Alliance Against Defamation (GLAAD)
ACT UP New York
Health Resources
Ensuring accessible and LGBTQ-friendly healthcare services is of utmost importance. NYC offers a range of healthcare facilities and resources tailored to meet the specific needs of the LGBTQ community.
1. LGBTQ-Friendly Health Clinics
When seeking healthcare, it's essential to find providers who are knowledgeable about LGBTQ health issues and provide a safe and supportive environment. Notable LGBTQ-friendly health clinics in NYC include:
Apicha Community Health Center
Callen-Lorde Community Health Center
The Mount Sinai Center for Transgender Medicine and Surgery
2. Mental Health Services
Looking after one's mental well-being is crucial, and there are specialized mental health services available that cater to the LGBTQ community. Whether you need counseling, therapy, or support, consider reaching out to the following organizations:
The Lesbian, Gay, Bisexual & Transgender Community Center (The Center)
Callen-Lorde Community Health Center - Mental Health Services
Identity House
Education and Support
Education and support are vital components of a thriving LGBTQ community. In NYC, there are various resources available to help individuals stay informed, build networks, and access the assistance they may require.
1. LGBTQ-Inclusive Education Programs
For those seeking educational opportunities in a welcoming environment, NYC has institutions that prioritize LGBTQ inclusion. Consider exploring the following institutions:
New York University (NYU) - LGBTQ Student Center
Columbia University - Gender and Sexuality
City University of New York (CUNY) - LGBTQ Student Resource Centers
2. Supportive Helplines and Hotlines
When in need of immediate support or assistance, helplines and hotlines can provide a listening ear, guidance, and resources. Here are some essential helplines serving the LGBTQ community:
The Trevor Project - LGBTQ Youth Helpline
National LGBT Health Education Center - Information Line
Trans Lifeline - Peer Support Hotline
Conclusion
CTIP - The Council for Trade and Investment Promotion is proud to bring you this comprehensive list of LGBTQ resources in NYC. We hope that this page serves as a valuable tool for the LGBTQ community and helps you find the support and services you seek. Remember, you are not alone, and there are organizations dedicated to ensuring your well-being, inclusion, and equality. Let's continue to foster a more inclusive society together.