Board of Directors
Feb 28, 2020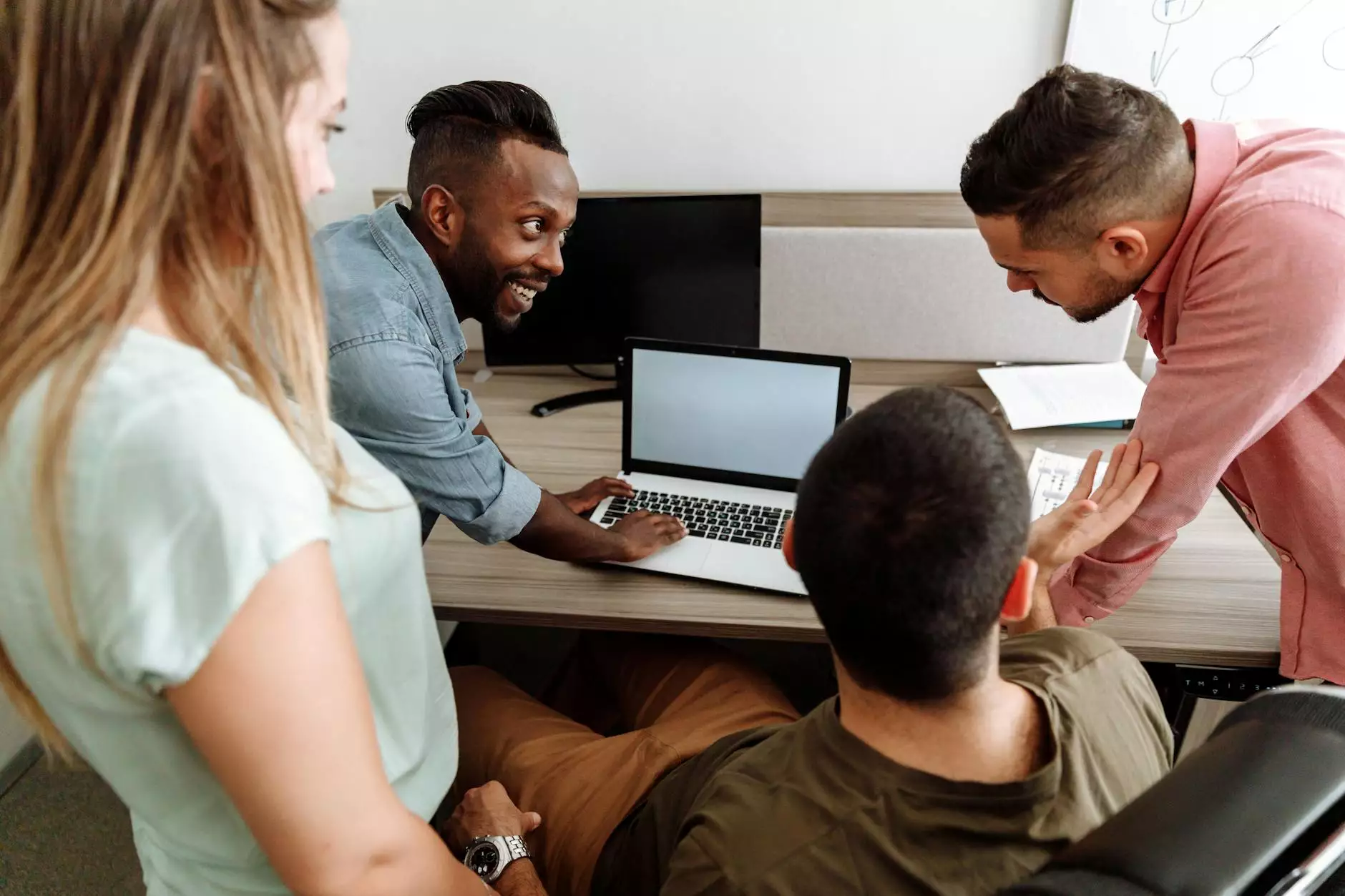 About CTIP The Council for Trade and Investment Promotion
Welcome to the Board of Directors page of CTIP The Council for Trade and Investment Promotion. CTIP is a leading organization committed to driving trade and investment promotion activities in the business and consumer services sector. Our dedicated team of experts comes together as the Board of Directors where they bring their valuable insights and experiences to guide the organization towards a successful future.
Expert Leadership for a Thriving Future
At CTIP, we firmly believe in the power of a strong leadership team. Our Board of Directors represents some of the foremost professionals in the industry, possessing extensive knowledge and a wide range of skills. Their collective expertise has played a significant role in positioning CTIP as a trusted authority, fostering economic growth and facilitating business partnerships in the United States and beyond. Let's introduce you to our esteemed Board members:
John Stevenson - Chairman
John Stevenson, serving as the Chairman of CTIP's Board of Directors, brings over 20 years of experience in business development and international trade. His visionary leadership has been instrumental in shaping CTIP's strategic direction and driving its mission to promote economic prosperity. John's expertise in forging partnerships across different industries has garnered immense recognition and has positioned CTIP as a leading advocate for trade and investment promotion.
Jane Thompson - Vice Chair
Jane Thompson, serving as the Vice Chair of CTIP's Board of Directors, is a seasoned executive with a deep understanding of the business and consumer services sector. Her extensive background in market research and trend analysis helps CTIP to stay at the forefront of industry developments. Jane's commitment to fostering economic growth and maximizing opportunities for businesses both locally and globally makes her an invaluable asset to our organization.
Robert Miller - Treasurer
As CTIP's Treasurer, Robert Miller brings a wealth of financial expertise and strategic planning to the Board of Directors. He ensures the organization's financial stability and oversees the implementation of effective financial management practices. With his exceptional skills in budgeting, forecasting, and risk assessment, Robert plays a vital role in CTIP's ability to address the evolving needs of businesses and support their growth initiatives.
Sarah Johnson - Secretary
Sarah Johnson serves as the Secretary of CTIP's Board of Directors, responsible for fostering effective communication and maintaining the organization's records. Sarah's strong organizational skills and attention to detail ensure that the Board functions smoothly and efficiently. Her dedication to collaboration and transparency contributes to a cohesive decision-making process and helps drive CTIP's mission forward.
Mark Collins - Director
Mark Collins is an accomplished entrepreneur and a respected member of CTIP's Board of Directors. With a proven track record in building successful businesses, Mark brings valuable insights into the challenges faced by startups and small enterprises. His passion for empowering emerging businesses and facilitating cross-border collaborations strengthens CTIP's efforts in providing comprehensive support and fostering a vibrant business environment.
Amy Rodriguez - Director
Amy Rodriguez's vast experience in international trade and inclusive business strategies makes her an invaluable member of CTIP's Board of Directors. As a Director, she plays a pivotal role in shaping CTIP's initiatives aimed at driving diversity and inclusivity within the business and consumer services sector. Amy's unwavering commitment to promoting sustainable and responsible trade practices contributes to CTIP's mission of ensuring economic growth that benefits all stakeholders.
William Adams - Director
William Adams, a highly regarded trade expert, serves as a Director on CTIP's Board of Directors. With his extensive knowledge of trade policies and regulations, William advises CTIP on matters of international trade and investment. His understanding of global market dynamics and strategic decision-making abilities add significant value to CTIP's efforts in assisting businesses to navigate complex trade landscapes.
Stephanie Wilson - Director
As a Director on CTIP's Board of Directors, Stephanie Wilson contributes her expertise in digital marketing and innovation to support the organization's mission. Stephanie's forward-thinking approach and digital insights play a crucial role in promoting CTIP's initiatives through efficient online platforms and ensuring the organization remains adaptable in a rapidly evolving business landscape.
Driving Trade and Investment Promotion
CTIP's Board of Directors, with their diverse backgrounds, share a common goal - to drive trade and investment promotion activities that empower businesses and stimulate economic growth. By leveraging their collective knowledge, experience, and connections, CTIP provides a comprehensive range of services and resources to support businesses in the business and consumer services sector.
As an organization, CTIP prioritizes creating strategic alliances, fostering international trade relationships, and ensuring businesses have access to the information and resources they need for success. The leadership provided by our Board of Directors paves the way for CTIP to remain at the forefront of trade and investment promotion, consistently adapting to emerging challenges and opportunities.
Commitment to Excellence
CTIP's Board of Directors exemplifies a strong commitment to excellence in every aspect of their roles. They bring integrity, professionalism, and a deep passion for driving positive change within the business and consumer services sector. By overseeing the organization's endeavors, our Board members ensure CTIP's programs remain innovative, impactful, and tailored to meet the evolving needs of businesses.
At the heart of CTIP's success lies a shared vision for a thriving business environment where trade barriers are minimized, investment opportunities are maximized, and collaboration is encouraged. Through the expertise and dedication of our Board of Directors, CTIP continues to be a leading force in the promotion of trade and investment, facilitating a prosperous and sustainable future for businesses and economies alike.
Join Us on the Journey
CTIP's Board of Directors is proud to lead an organization that plays a critical role in driving trade and investment promotion. With their guidance, CTIP empowers businesses, promotes economic growth, and fosters international collaboration. If you're looking to expand your business horizons, partner with industry experts, and access a wealth of resources, join CTIP on this exciting journey towards success.
Contact us today to learn more about CTIP, our Board of Directors, and the impactful initiatives we undertake in the business and consumer services sector. Together, let's unlock new possibilities and drive your business towards a prosperous future.