National Gay Men's HIV/AIDS Awareness Day
Jan 25, 2023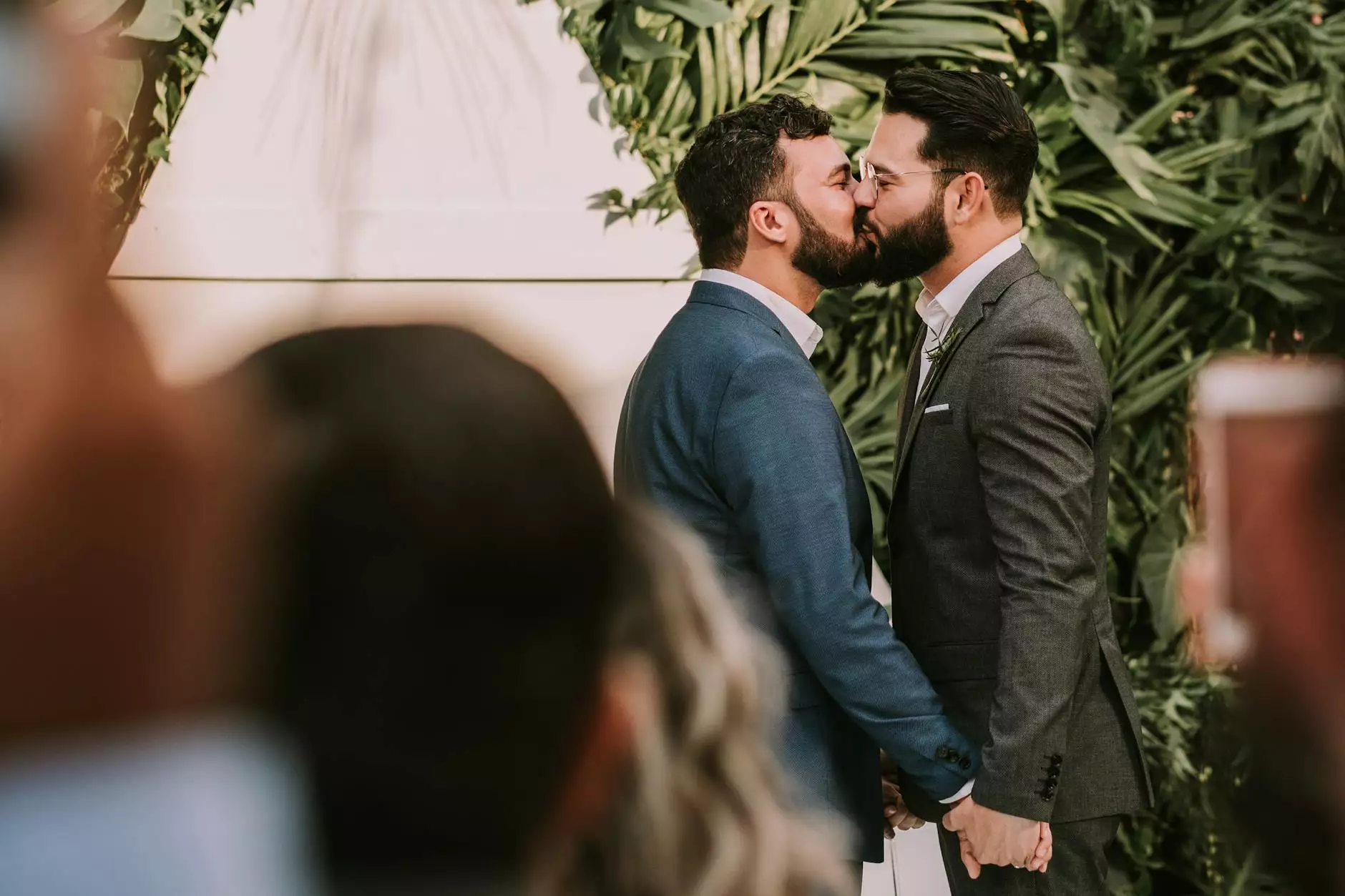 Introduction
Welcome to the National Gay Men's HIV/AIDS Awareness Day page, brought to you by CTIP - The Council for Trade and Investment Promotion. As a leading organization in the Business and Consumer Services category, we prioritize raising awareness and promoting initiatives that combat HIV/AIDS within the gay community. Join us in the mission to stop HIV together and save lives.
Understanding the Importance of National Gay Men's HIV/AIDS Awareness Day
First observed in 2008, National Gay Men's HIV/AIDS Awareness Day takes place every September 27th. This significant day serves as an opportunity to highlight the disproportionate impact of HIV/AIDS on gay and bisexual men, as well as promote educational initiatives, encourage testing, and foster a sense of community support.
HIV/AIDS Statistics among Gay and Bisexual Men
It is crucial to shed light on the current state of HIV/AIDS prevalence among gay and bisexual men. According to the Centers for Disease Control and Prevention (CDC), this population accounts for the majority of new HIV diagnoses in the United States each year.
Key Facts:
Gay and bisexual men made up 69% of all new HIV diagnoses in the United States in 2019.
From 2015 to 2019, HIV diagnoses increased by 5% among gay and bisexual men aged 25 to 34.
Black/African American gay and bisexual men face the highest rate of new HIV diagnoses compared to other racial or ethnic groups.
In 2019, an estimated 26,300 gay and bisexual men received an HIV diagnosis in the United States.
Advocacy and Resources
CTIP is dedicated to advocating for comprehensive HIV prevention efforts and providing essential resources to the gay community. We strive to empower individuals and organizations with the information necessary to make informed decisions in safeguarding their health and well-being. Through our partnerships with leading healthcare providers, community centers, and government agencies, we offer:
1. HIV Testing and Counseling Services:
Access to confidential testing and counseling helps individuals determine their HIV status and provides the guidance needed for prevention or treatment options. CTIP supports and promotes free or low-cost testing centers within the community.
2. Educational Programs and Workshops:
We believe that education is a powerful tool in combating the spread of HIV/AIDS. CTIP organizes and sponsors interactive workshops, seminars, and online resources that address topics such as safe sex practices, risk reduction strategies, and the importance of regular testing.
3. Community Support Networks:
Creating a strong support system is crucial for those living with HIV/AIDS. CTIP collaborates with community groups and organizations to establish safe, inclusive spaces where individuals can come together, share experiences, offer mutual support, and combat the stigma associated with HIV/AIDS.
Get Involved
We urge you to join us in raising awareness and taking action on National Gay Men's HIV/AIDS Awareness Day. Together, we can help safeguard individuals and communities from the impact of HIV/AIDS. Here are some ways you can get involved:
1. Spread the Word:
Share the importance of National Gay Men's HIV/AIDS Awareness Day on social media platforms, using hashtags such as #StopHIVTogether and #NGMHAAD. Educate your friends, family, and colleagues about the significance of this day and encourage them to participate in awareness activities.
2. Attend Local Events:
Find and participate in local events organized by community centers, healthcare providers, or advocacy groups. These events often include free testing, educational sessions, guest speakers, and information booths offering valuable resources.
3. Support HIV/AIDS Organizations:
Donate to and volunteer with trusted organizations working to combat HIV/AIDS. Your contribution can make a significant impact in furthering research, supporting those affected, and raising awareness.
Conclusion
CTIP is here to remind you of the importance of National Gay Men's HIV/AIDS Awareness Day. Through our dedication to advocacy, resources, and community support, we strive to ensure a future free from the impact of HIV/AIDS. Join us in stopping HIV together and making a lasting difference in the lives of gay and bisexual men.