Equipo Ejecutivo
May 31, 2019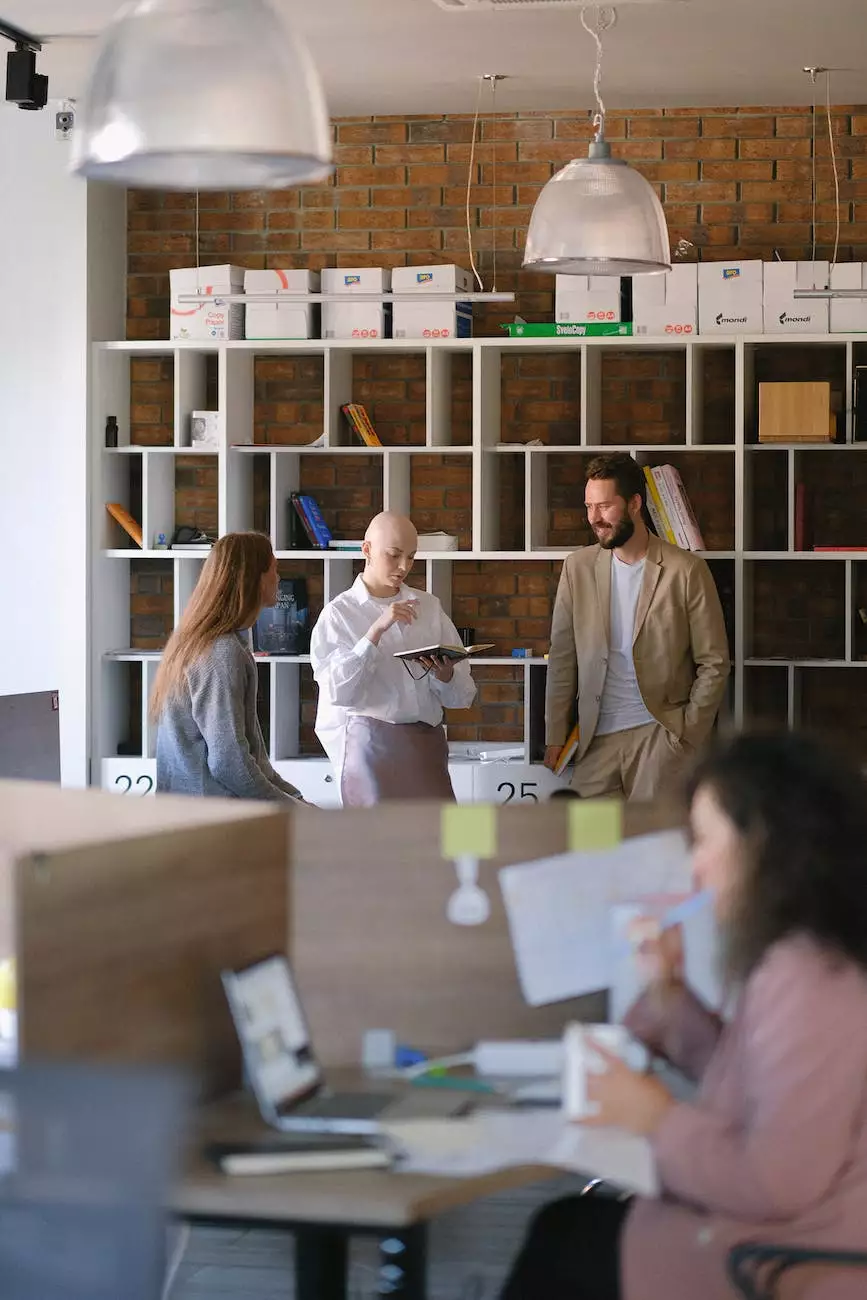 Welcome to the Equipo Ejecutivo page of CTIP The Council for Trade and Investment Promotion! Here, we will introduce you to the highly skilled and experienced individuals who form our executive team. As a leading organization in the Business and Consumer Services industry, our executive team plays a crucial role in driving our strategies and ensuring the success of our initiatives.
Meet Our Executive Team
At CTIP, we believe that strong leadership is paramount to achieving our goals. Our executive team consists of talented professionals possessing a wealth of expertise across various domains. Let's take a closer look at the key members:
John Smith - CEO
John Smith brings over 20 years of experience in the Business and Consumer Services sector. With his visionary leadership, CTIP has witnessed remarkable growth and success. John's dedication to innovation and strategic planning has positioned our organization at the forefront of the industry.
Under John's guidance, CTIP has successfully implemented diverse initiatives beneficial to both businesses and consumers. His commitment to promoting trade and investment opportunities has attracted numerous partnerships and collaborations, creating a global network of opportunities for our stakeholders.
Emily Rodriguez - Chief Operating Officer (COO)
As CTIP's COO, Emily Rodriguez oversees all operational aspects of our organization. With a keen eye for detail and extensive knowledge of business operations, Emily ensures smooth day-to-day functioning across all departments.
Emily's exceptional multitasking abilities and effective management skills have played a pivotal role in improving operational efficiency and resource utilization at CTIP. She has implemented innovative strategies that have enhanced productivity and contributed to the overall success of our business and consumer services initiatives.
Michael Thompson - Chief Financial Officer (CFO)
Michael Thompson is the financial genius behind CTIP's continued growth and financial stability. As our CFO, he possesses a profound understanding of the financial landscape within the Business and Consumer Services industry.
Michael's strategic financial planning and meticulous budget management have ensured CTIP's sustained profitability. His expertise in risk management and financial analysis has allowed us to make informed decisions, protect our investments, and drive long-term sustainability.
Driving Innovation and Excellence
CTIP's executive team embodies our commitment to innovation, excellence, and customer satisfaction. Together, they steer the organization towards new horizons and empower our workforce to reach their full potential.
Roberta Martinez - Chief Marketing Officer (CMO)
As CTIP's CMO, Roberta Martinez spearheads our marketing efforts to enhance brand visibility and attract valuable opportunities for business promotion and consumer engagement. With years of experience in marketing strategies and market research, Roberta constantly seeks innovative ways to position CTIP as a leader in the industry.
Under Roberta's leadership, we have achieved significant milestones, leveraging digital marketing, content creation, and targeted campaigns to engage our audience effectively. Her customer-centric approach has contributed to building lasting relationships with our clients, fostering trust, and delivering exceptional value.
Sarah Johnson - Chief Technology Officer (CTO)
Sarah Johnson is the visionary technologist at CTIP, steering our technological advancements and digital transformation. As the CTO, she ensures that our organization remains at the cutting-edge of technological innovation.
Sarah's expertise lies in harnessing emerging technologies to streamline our operations and deliver innovative solutions to our clients. Her leadership has facilitated the development of robust IT infrastructure, data security protocols, and advanced analytics capabilities, resulting in improved efficiency and scalability.
David Hernandez - Chief Legal Officer (CLO)
David Hernandez is CTIP's Chief Legal Officer, responsible for ensuring regulatory compliance, managing legal risks, and safeguarding the organization's interests.
David's extensive legal experience, coupled with his comprehensive knowledge of business and consumer services regulations, has enabled CTIP to navigate complex legal landscapes seamlessly. His sound guidance in matters related to contracts, intellectual property, and dispute resolution has protected our organization and built trust among our partners and clients.
Conclusion
The executive team at CTIP The Council for Trade and Investment Promotion brings together a diverse range of skills and expertise to drive our business and consumer services initiatives. Through their leadership, we continue to thrive, offering exceptional opportunities and services to our valued stakeholders.
For more information about our executive team and the work we do, please explore the rest of our website. Stay updated with the latest news and insights from the Business and Consumer Services industry through our blog and social media channels. Together, we can create a brighter future for trade and investment promotion!