Dreyfus/ACS Symposium on Machine Learning: August 15
Mar 5, 2023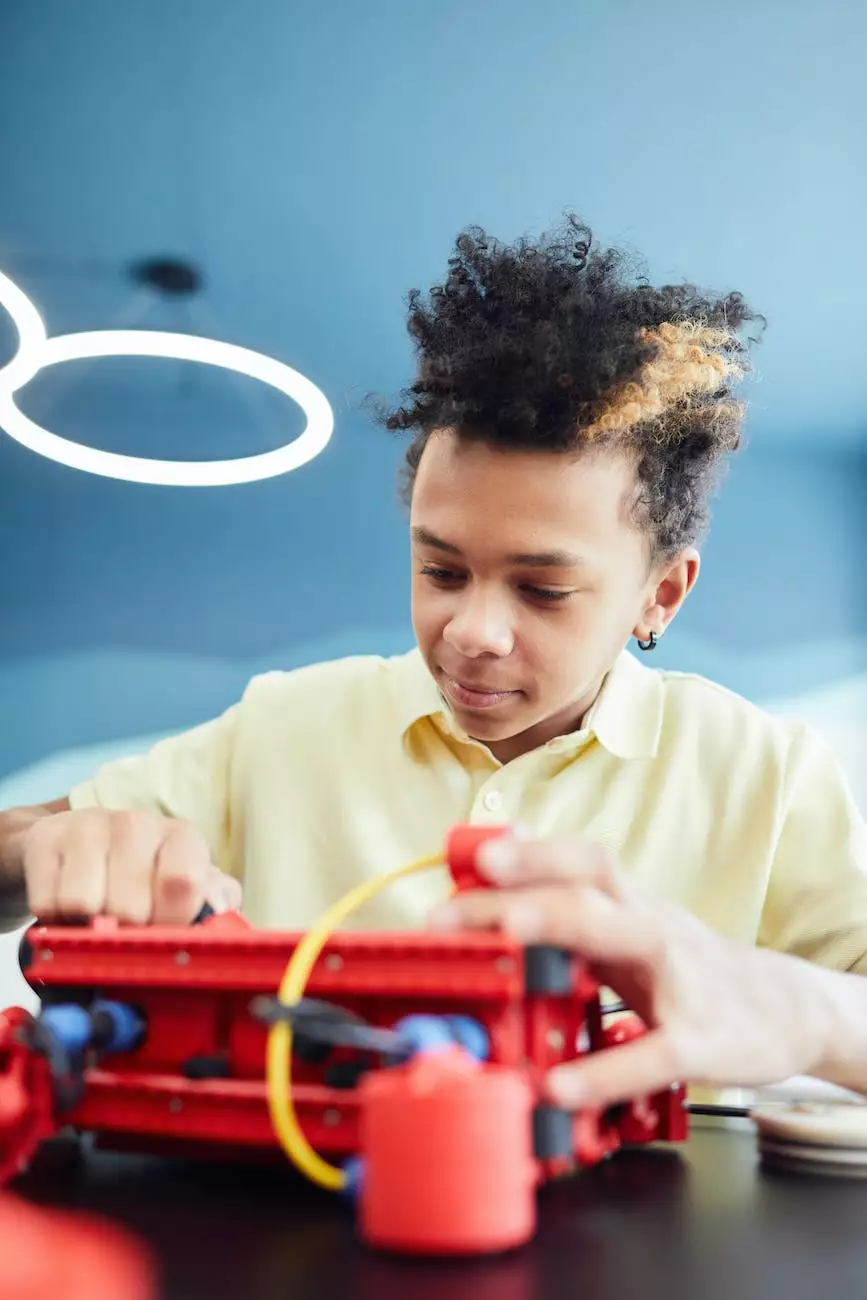 Welcome to the Dreyfus/ACS Symposium on Machine Learning
Join us on August 15 for the highly anticipated Dreyfus/ACS Symposium on Machine Learning, organized by CTIP, The Council for Trade and Investment Promotion. This symposium brings together industry experts, researchers, and professionals to explore the latest advancements in the field of machine learning and its impact on various industries. With an impressive lineup of keynote speakers and panel discussions, this event promises to be a game-changer for anyone interested in the world of machine learning.
Why Attend the Symposium?
As businesses increasingly rely on data-driven decision-making, understanding the applications of machine learning is essential. The Dreyfus/ACS Symposium on Machine Learning offers a unique opportunity to delve into the intricacies of this cutting-edge technology. Here's what you can expect from attending:
1. Expert Insights and Keynote Speakers
Learn from renowned experts and thought leaders in the field of machine learning. Our keynote speakers are pioneers in their respective areas, covering topics such as natural language processing, computer vision, and predictive analytics. Gain valuable insights into the latest trends, tools, and techniques shaping the future of machine learning.
2. Interactive Panel Discussions
Engage in stimulating discussions with industry professionals through our interactive panel sessions. Explore how machine learning is transforming various sectors, including finance, healthcare, e-commerce, and more. Share your perspectives, ask questions, and interact with fellow attendees to broaden your understanding of real-world machine learning applications.
3. Networking Opportunities
Connect with like-minded individuals and expand your professional network. The symposium provides an ideal platform to meet experts, potential mentors, and collaborators. Exchange ideas, establish valuable connections, and create opportunities for future collaborations.
4. Hands-on Workshops
Enhance your practical skills through our hands-on workshops led by industry experts. These workshops are designed to provide a comprehensive understanding of machine learning concepts and techniques. Gain practical experience by working on real-world datasets and learn how to apply machine learning algorithms to solve complex problems.
5. Exhibitor Showcase
Explore the latest advancements in machine learning tools, technologies, and services at our exhibitor showcase. Get a firsthand look at state-of-the-art solutions and connect with leading companies driving innovation in the field of machine learning. Discover new products, discuss collaborations, and evaluate potential partnerships to stay ahead in this rapidly evolving industry.
Register Now
Don't miss out on this incredible opportunity to become a part of the Dreyfus/ACS Symposium on Machine Learning. Register now to secure your spot and gain access to a world of knowledge, innovation, and networking. Whether you're a seasoned professional or just starting your journey in machine learning, this symposium is a must-attend event that promises to leave you inspired and informed.
We look forward to welcoming you on August 15!
About CTIP: The Council for Trade and Investment Promotion
CTIP is an esteemed organization dedicated to facilitating trade and investment opportunities across various industries. We strive to foster collaboration and promote economic growth through our comprehensive range of services. With a focus on promoting business development, we bring together industry leaders, decision-makers, and investors to drive innovation and maximize global trade potential.
Contact Us
For any inquiries or further information about the symposium, please get in touch with our team:
CTIP The Council for Trade and Investment Promotion
Website:http://ctip-usa.org
Email: [email protected]
Phone: +1 (123) 456-7890