Community Wellness Event
Mar 2, 2023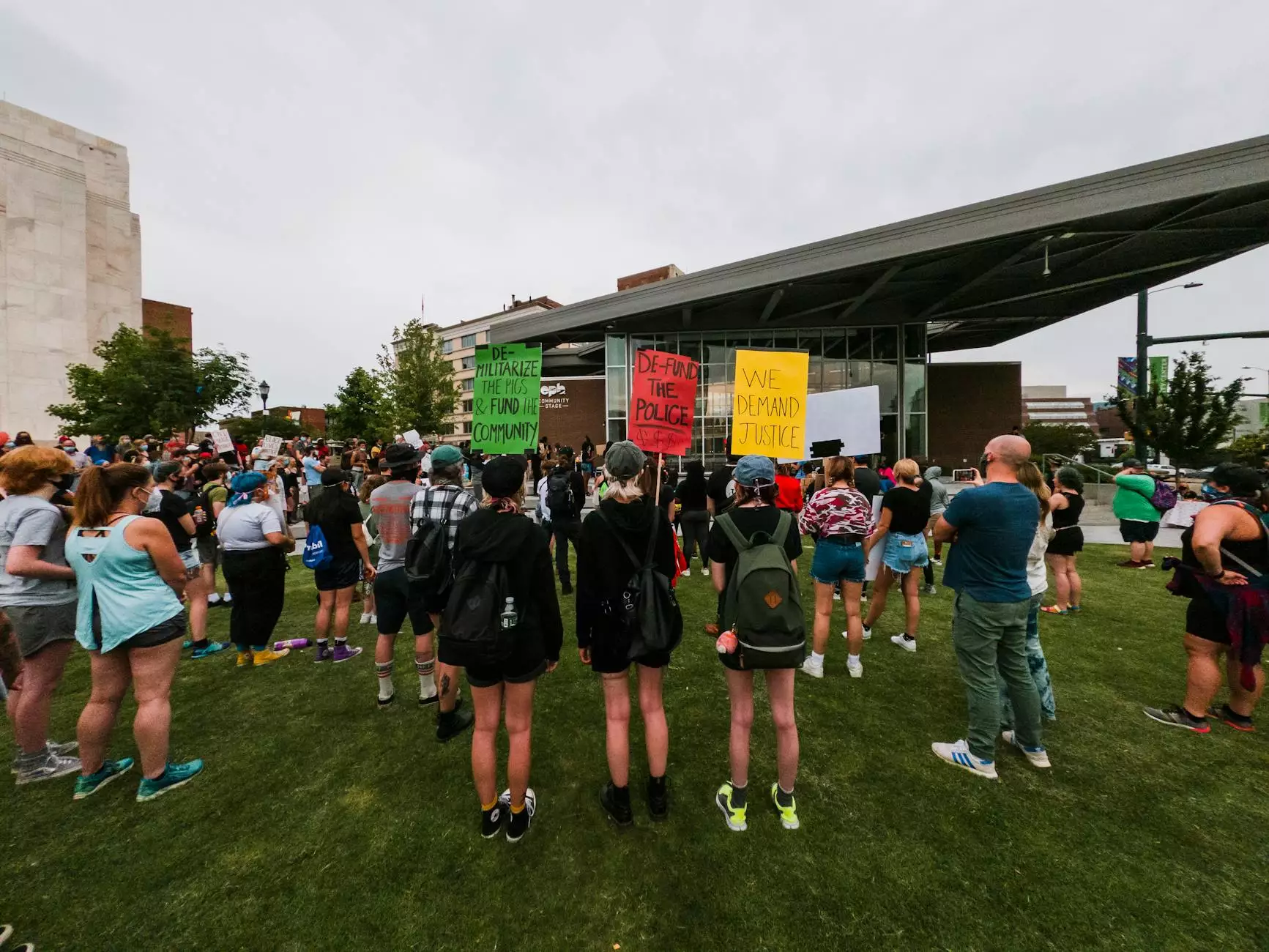 Welcome to CTIP's Community Wellness Event, a platform for promoting health and well-being in the community. As the leading organization in the field of trade and investment promotion, CTIP recognizes the importance of supporting the local business and consumer services sector through initiatives like this event.
Why Attend the Community Wellness Event?
Our Community Wellness Event offers an incredible opportunity for individuals, business owners, and professionals to come together and gain valuable insights into various aspects of the business and consumer services industry. This event aims to provide a rich and comprehensive experience that benefits everyone involved.
Informative Discussions
At our Community Wellness Event, we prioritize knowledge-sharing and learning. We have curated an impressive lineup of expert speakers who will cover a wide range of topics and trends relevant to the business and consumer services sector. These engaging and informative discussions will equip attendees with the necessary tools and knowledge to navigate the ever-evolving landscape of their industry.
Interactive Activities
We believe that learning should be engaging and interactive. Alongside the expert talks, we have planned various activities that encourage participation and hands-on learning. From workshops to group discussions, attendees will have the opportunity to actively engage with their peers and industry professionals, fostering meaningful connections that can further enhance their business endeavors.
Event Schedule
Below, you will find the schedule for our upcoming Community Wellness Event:
Morning Session
8:30 AM - 9:00 AM: Registration and Welcome
9:00 AM - 10:00 AM: Keynote Address: "Business Strategies in the Digital Age" by John Doe
10:00 AM - 11:00 AM: Panel Discussion: "Consumer Behavior: Trends and Insights"
11:00 AM - 11:30 AM: Networking Session
Afternoon Session
1:30 PM - 2:30 PM: Workshop: "Effective Marketing Strategies for Small Businesses" by Jane Smith
2:30 PM - 3:30 PM: Fireside Chat: "Driving Innovation in the Service Sector" with Industry Leaders
3:30 PM - 4:00 PM: Group Activity: "Building Stronger Business Networks"
4:00 PM - 4:30 PM: Closing Remarks and Conclusion
Register Now
To secure your spot at the Community Wellness Event, please visit our registration page at http://ctip-usa.org/register. Don't miss this excellent opportunity to gain valuable insights, expand your network, and contribute to the growth of the business and consumer services community.
Note: Early registration is highly recommended, as seats are limited and demand is high.
Join us at the Community Wellness Event and be a part of the positive change and development happening in the business and consumer services industry. We look forward to welcoming you and supporting your journey towards success.